March 31, 2022.
What's in it for me?
​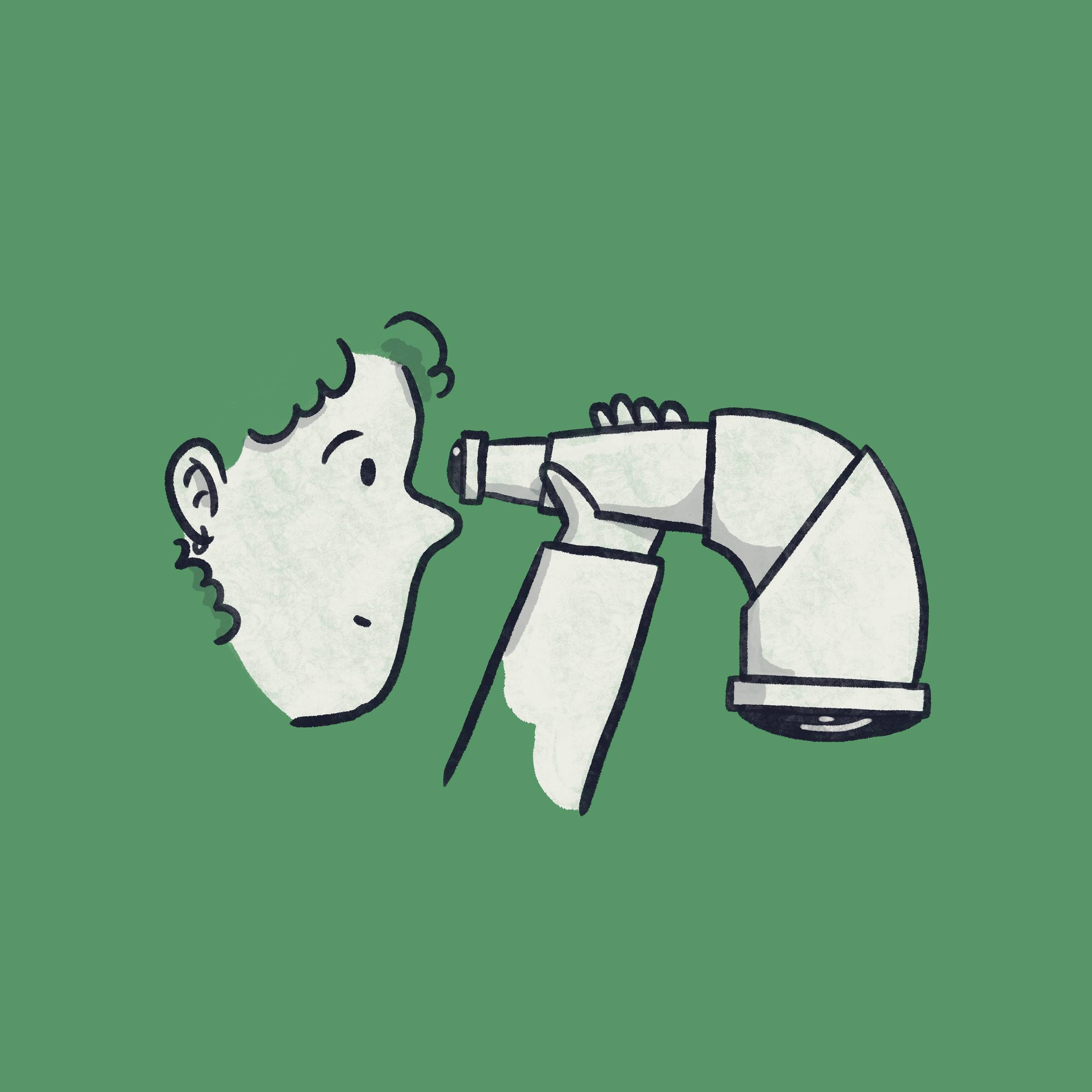 If that question becomes a formula that shapes our decision-making, short-term gains will often win over long-term ones. We often say we are doing what we can, but we are blind to the long-term issues we are postponing to solve. That thinking pattern pushes us to choose one or another, black or white; it is binary.
Think of it on a personal level and then on a collective one:
A bad salary in a bad job is better than no salary.

Fossil fuels are harmful, but they support the economy.
What do we need to eliminate the "what's in it for me" thinking pattern? We must accept uncertainty and ambiguity incrementally.
I'd start by getting another job with a lousy salary but better conditions. Then I get a better job with a better salary. In the meantime, I learn how to run a business, and then I begin to think about starting my own, and so on.
Uncertainty and ambiguity are constants in the Human experience formula. That only means that we need to decide to solve short-term challenges without ignoring long-term ones consistently and systematically as a process.
​
---
Christoph Soukup, expert in the Circular Economy shares his story with you
In business and entrepreneurship, we see different movements and trends coming in and out. From startups to social entrepreneurship, from lean methodologies to holacracy. Each of them contributes something to a collective solution to our current problems, but in most cases, they keep the connection with the old systems that they want to replace.
When we think about solving the challenge of climate change, a model called the Circular Economy proposes a new way to produce and consume. Currently, there is market resistance precisely because of the ambiguity that precedes the adoption of new business models. Can an incremental approach be the solution?
Some weeks ago, I had a very stimulating call with Christoph Soukup, an expert in Circular Economy and a good friend to many changemakers. The following podcast shares his career changes and how they magically kept him aligned with his purpose. I think Christoph managed to balance ambiguity and uncertainty bravely, which might be the source of his rich experience.
Connect with Christoph via Linkedin and follow his podcast.
---
​
Very Important, I need your input.
I want this newsletter to be each time more useful to you. I did a survey that will take 2 minutes of your time. Please add your input, very easy I promise
---
​
Supporting Ukraine
Our friends from the Ukrainian Coworking Association published a page with curated resources, check it out.
​
---
Dear friends, take time to look at your loved ones, share a smile, and make them feel loved.
Jose & Jernej.